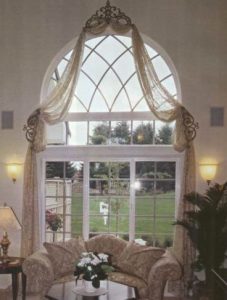 Testimonials
"Before coming to you I had met with a few decorators about the unique windows in my living room and dining room; but after they saw them they didn't appear confident or knowledgeable enough to make window treatments for these odd windows.

Then my girlfriend, who is a customer of yours, told me to come and see you. When I walked into your showroom I knew I was in the perfect place for what I wanted done. I began talking to you and just knew your years of experience and the quality of the work I saw on display convinced me that N J Rose Decorating (you Nancy) could do the job.

I thought my project was complicated because of the architecture of my windows but not for you, you made it simple. Working with you through the fabric selections and design was so enjoyable. When the work was installed I just couldn't believe my eyes. Thank you for all you did to create the most beautiful living room and dining room I could have ever imagined."

– Becky T.
Visit our Testimonials page for more!